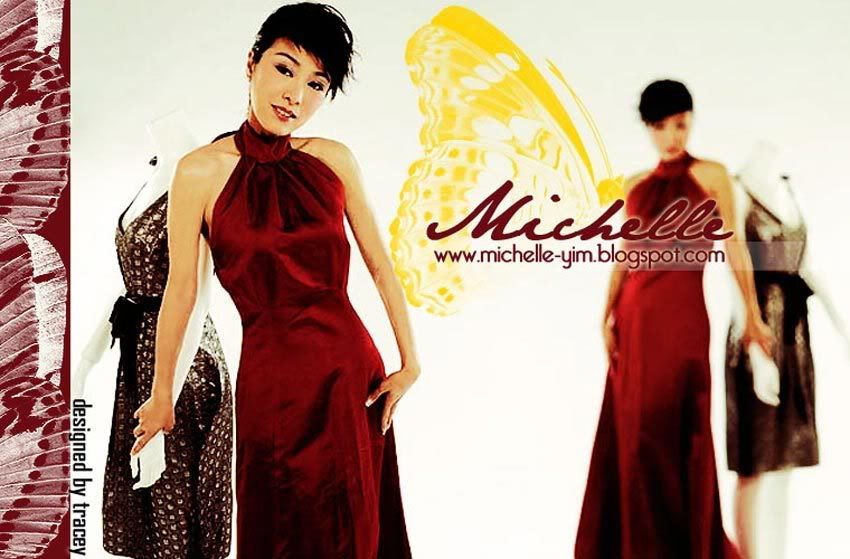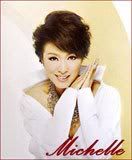 Welcome to Michelle Yim's blog. This is a fan-made blog which contains the latest news about our beloved Michelle. Michelle is the most beautiful actress in the world. This blog is specially created for all of Michelle's fans out there. Remember to stop by every now and then to keep up to date on the latest news.
BEST VIEWED IE 1024 x 768
English Discussion Forum
Michelle Yim English Wiki
Michelle Yim Chinese Wiki
Link us:

Tracey Winter Sonata
Princess Hazel
Just TVB Artist
Lovable Linda
Bosco Station
Linda Chung Fans Blog
TVB Horizon
June 2008

July 2008

August 2008

September 2008

October 2008

November 2008

December 2008

February 2009

March 2009

April 2009

May 2009

June 2009

July 2009

September 2009

October 2009

November 2009

December 2009

January 2010

February 2010

March 2010

April 2010

May 2010

June 2010

August 2010

January 2011
Link us:

Michelle Yim Fans Blog Version: 2.0 Best Viewed: 1024 x 768

Designed by: Tracey

Adobe Photoshop CS



Sunday, February 21, 2010
Michelle Yim emotionally bids farewell at Wan Lo's funeral
Saturday February 20, 2010 Hong Kong
Source: Oriental Daily
Translated by: aZnangel @ http://asianuniverse.net/forums




Yesterday at approximately 4pm, Wan Lo's funeral cremation was held at Cape Collinson in Chai Wan. As Wan Lo had a simple ceremony, only approximately 30 people attended including his most loved, family and close friends.

For the last few days, Michelle Yim kept in her grief and went to work. Yesterday, she appeared very emotional, the moment she bid her last farewell to her lover, she let go of her strongness and embraced Wan Lo's good friends as they cried together. When the staff brought out Wan Lo's casket, Michelle watched with her heart-breaking eyes, friends had to help her walk into the hall. It was said that Michelle personally selected Wan Lo's western-style casket, filled with white roses, lilies and a whole sky filled with stars on top. It is simple yet grand, also representing that despite not having a marriage certificate, they're relationship is still always a married couple.

Only family and close friends were allowed to enter, interviews from the media were declined. It is understood that the ceremony was very simple elasping for 20 minutes, in the end Wan Lo's younger brother came out for a smoke and could not hold in his tears as he cried in public. Michelle also often put her back to others when she cried, clearly seen that she is very sad about his departure.

Had to have friends by her side the whole time, Michelle was surrounded by the media when she got out of the car that she wasn't able to walk, she finally said: "Please make way for me." After the ceremony, Michelle has to get back to work in TVB city at 7pm.
|4:21 PM|
Friday, February 19, 2010


Thursday February 18, 2010 Hong Kong
Source: Mingpao
Translated by: aZnangel @ http://asianuniverse.net/forums/

Yesterday it was the third day since Wan Lo's departure from this world, Michelle Yim focus entirely on her jobs, numbing herself from the pain of losing her lover. She continuously worked for 20 hours straight. Michelle did not allow her personal emotions affect her work and got her co-stars praising her professionalism and admiration of her strength.

Last night, Michelle was shooting for in the studio, filming ended at 11pm. Because the media were standing outside the studio throughout filming, Michelle especially greeted the reporters: "Thank you all, good effort!" She then went home to rest.
|11:31 PM|


Wednesday February 17, 2010 Hong Kong
Source: Oriental Daily
Translated by: aZnangel @ http://asianuniverse.net/forums/

The day before yesterday Wan Chi Keung passed away, Wan Lo's younger sister described her "sister-in-law" Michelle Yim to be one strong woman, bravely facing the fact and held a press conference on behalf of Wan Lo to thank all walks of life. Although she forced a smile, but even her sunglasses could not hide her swollen eyes from crying...

Wan Lo suffered from nasopharyngeal cancer for 18 years and eventually lost to the illness, fortunately there is Michelle to stick by his side for the last half of his life.

Yesterday, Michelle held a press conference, Wan Lo's nephew Edmond Leung along with his 20 member soccer team, Wan Lo's good friend Lee Chi Hung, Chung Chi Kwong and teammate Chan Fat Chi, Yan Lik Kin arrived at the scene to support her. The press conference attracted hundreds of reporters, but no questions were asked, only allowed Michelle, Edmond and good friends to expressed their current feeling. The conference only lasted for about 10 minutes.

Wearing sunglasses and little make-up, Michelle appeared with Wan Lo's younger sister Connie because there was a large number of audiences at the scene, it took a minute for everything to settle down when Michelle tried to maintain order. She strongly held in her pain and forced a smile as she expressed with a stutter: "On behalf of Wan Lo, I thank everyone's concern and for God to give him such a generous life, bringing an optimistic and joyful personality. He left in peace, with courage and strength. His bravery and powerful spirit towards life will forever be in my heart and I will forever remember him. God will definitely have the best arrangement for good people, we will forever remember him! Truly thankful to fans, doctors, medical employees and all of the Media for the love. Michelle let out sad sobs twice as she bowed to all of the audience thanking them.

Also, Wan Lo's younger sister Connie referred Michelle as "sister-in-law", Michelle's assistant Ms. Hung responded on behalf of them: "The Wan family had always called her by that that, but if they really registered for marriage, they do not know." As for reports saying that when Wan Lo passed away, he only weighed 80 pounds, Ms. Hung denied and said that he was over 100 pounds when he left.

After the press conference, Michelle, Connie, Wan Lo's other sister and two close male friends went to Fu Shan to identify the body. The two sisters started sobbing. After that, Wan Lo's two sisters were leaving and was asked how Wan Lo's funeral will be arranged? They only said: "Let sister-in-law handle it. ("Sister-in-Law" meaning Michelle Yim?) Yes Yes!" Then the group left in a car.
|11:28 PM|

Tuesday February 16, 2010 Hong Kong

Michelle Yim's boyfriend Wan Chi Keung (Wan Lo) has passed away aged 53. Michelle and his family were at his bedside when he died. Michelle informed the Hong Kong Stars Soccer Team to announce his death on her behalf.

Michelle braved her grief to continue filming TVB up coming new series "Women's most pain" today. She thanked everyone for supporting her and she would try to be strong and live on. Wan Lo's good friends such as Alan Tam and Eric Tsang all sent their condolences and offered their help.

Wan Lo and Michelle has been together for 18 years. Since Wan Lo has been diagnosed as having nose cancer, she has been by his side in and out of hospital and taking good care of him. She often told the media how well he was doing, but never said how ill he was. Wan Lo's health deteriorated before the Lunar New Year, but Michelle insisted to continue to work. She was helping Steven Ma's "Chef to run for" in Lam Tsuen, eating Poon Choi (盆菜) the other day. She also appeared in the New Year special program "Pleasure and Leisure" and sang "Dong Dong Zheng" with Lemon and Orange". She was seen smiling, but in fact she looked very tired.

Wan Lo passed away peacefully at at 8:45am yesterday. Michelle thanked everyone for the support . She left the hospital in the afternoon and went back to her apartment in Ho Man Tin to discuss the funeral arrangement with his family. Her sister Sydney was there by her side to support her in this difficult time.

Producer Lam Chee Wah for "Women's most pain" said although Michelle is grieving, she did not request any time off work. That showed her professionalism because she did not want to delay the progress of the filming.

As it is the spring festival, a lot of Wan Lo's friends are on holidays abroad, such as Alan Tam, Eric Tsang, Lo Ka Ying and Micheal Mui. They all sent their condolences to Michelle and offer their help.

Source:MingPao
Translator: R.E.D @ http://www.asianvn.com
|11:26 PM|


HONG KONG: Veteran Hong Kong actress Michelle Yim's boyfriend Wan Chi-Keung died from nasopharyngeal cancer on Tuesday. He was 53.

Yim and his family were at his bedside when he passed away at 8.45am.

Wan, a soccer player-turned-actor, and Yim have been together for almost 30 years. While Wan had been calling Yim "his wife" since 2001, they were never officially married.

Yim stayed with Wan throughout the 18 years he was suffering from cancer.

Yim had been researching medicines that could help improve her boyfriend's health and was constantly looking for the best doctors when she found out about Wan's condition but to no avail.

Despite Wan's passing, the actress did not talk to the media about the matter, but has continued to turn up for work on the set of her new drama series "Women Hurt The Most" to honour Wan's lifelong belief that "people need to be more enthusiastic and proactive".

"She [Yim] is very strong and never asked for a break during filming because she did not want to delay the progress of the shoots. She is really professional," said the producer of the series.

Credits: Channel newsasia
|11:22 PM|