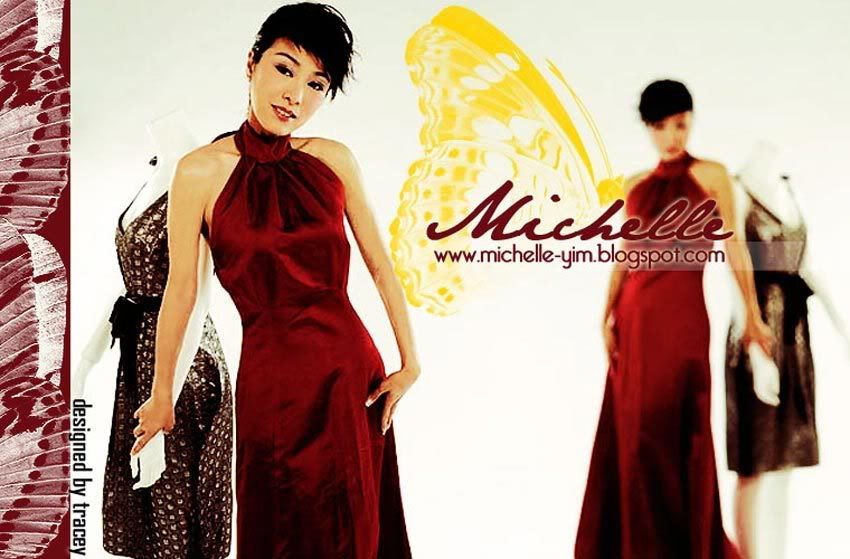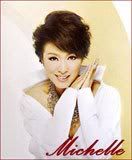 Welcome to Michelle Yim's blog. This is a fan-made blog which contains the latest news about our beloved Michelle. Michelle is the most beautiful actress in the world. This blog is specially created for all of Michelle's fans out there. Remember to stop by every now and then to keep up to date on the latest news.
BEST VIEWED IE 1024 x 768
English Discussion Forum
Michelle Yim English Wiki
Michelle Yim Chinese Wiki
Link us:

Tracey Winter Sonata
Princess Hazel
Just TVB Artist
Lovable Linda
Bosco Station
Linda Chung Fans Blog
TVB Horizon
June 2008

July 2008

August 2008

September 2008

October 2008

November 2008

December 2008

February 2009

March 2009

April 2009

May 2009

June 2009

July 2009

September 2009

October 2009

November 2009

December 2009

January 2010

February 2010

March 2010

April 2010

May 2010

June 2010

August 2010

January 2011
Link us:

Michelle Yim Fans Blog Version: 2.0 Best Viewed: 1024 x 768

Designed by: Tracey

Adobe Photoshop CS



Tuesday, December 22, 2009
CONGRATS TO MICHELLE FOR WINNING MOST FAVE HK ACTRESS!!!!


Credits: Various News Sources
|10:50 PM|


Credits: Various News Sources
|10:44 PM|
Monday, December 7, 2009


Credits: Various News Sources
Thanks to Tracey for sourcing them
|10:52 PM|
Sunday, December 6, 2009
Credit: Mediacorp

|7:50 PM|
Her villainous turn in Moonlight Resonance has bagged the acclaimed actress another Best Actress trophy at last night's Asian Television Awards


/
4 Dec 2009
Text & Photos by Jamie Yap
Talk about out with the old and in with the new.

Even though it's less than 24 hours to go before she has to hand over the TVB Anniversary Award for Best Actress that she won at last year's ceremony, Michelle Yim can take her time to bask in the oven-fresh, new glow of her latest Best Actress trophy from last night's Asian Television Awards in Singapore.

She was nominated for her role as the antagonistic second wife (of a mooncake bakery owner) in the smash hit TVB drama Moonlight Resonance, which scored her the Best Actress gong at TVB Anniversary Awards in 2008.

"I will soon pass the prize to [this year's] winner in Hong Kong. So I'm really gonna enjoy my last day as TVB Best Actress. But tonight, I've gotten another Best Actress from ATA. I am really, really happy and so grateful," she said, barely able to contain her joy.


Her portrayal as the villain in the hit serial has been lauded by fans and critics alike since its TV premiere last year. The veteran actress, who began her career almost 20 years ago, she said that she "never had the chance to play a baddie in the past. And when I did, I won. I feel this affirms my acting ability, and it's also something refreshing for the audience to see."

Perhaps that is why she hopes to hand the TVB Best Actress nod this year over to another veteran actress, Sheren Tang, citing that "she's been acting for so long, and I think her good work should be recognised."
While Michelle was "happy" to hear the news of her ATA nomination, she admitted that she "did not dare think about her chances" of receiving the award since "there's such strong competition from all over Asia. I'm just praying."
So, now with two Best Actress trophies, celebrations back home are obviously in order. "My friends already made arrangements to eat lots of food if I win". She also plans to celebrate the good news with her longtime boyfriend, who has been hospitalized for nasopharyngeal cancer.

The amiable and gracious star expressed her thanks to the media for their concern over the health of her boyfriend. "He's doing very well and people should not believe everything that the reports say.
With sheer politeness and professionalism, she quipped that "Actually I'm on good terms with reporters. So whatever things they write, it doesn't affect me. But it affects the readers. So everyone, please do not worry. We're doing fine."

|1:23 AM|
Saturday, December 5, 2009

Credits: Tracey @ Michelleclan
|12:18 AM|
Friday, December 4, 2009
Michelle holding her ATA award!!!



Credits: Various News Sources and Michelleclan
|11:50 PM|